Customer-oriented, flexible and with comprehensive coffee knowledge, we support customers worldwide in serving their guests the highest coffee enjoyment in their cup. To do this, we rely on a highly flexible machine portfolio and use it to develop customised concepts that focus on individual customer wishes and business models.
Schaerer Supersteam conjures the perfect foam for vegan coffee specialities fully automatically
The new Schaerer Coffee Skye: All-round talent for flexible use
The new Schaerer ProCare cleaning system – easy, reliable, efficient
The new Schaerer ProCare cleaning system turns what you know about the system cleaning of professional coffee machines on its head. For up to three months, the patent-pending concept cleans the coffee and milk system fully automatically – without the involvement of service staff. "When developing the Schaerer ProCare, the idea was to fundamentally change the cleaning process by automating…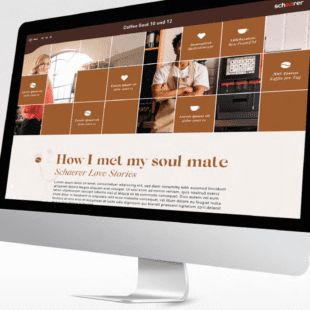 The Schaerer Coffee Soul 10 and 12 offer Schaerer customers the greatest possible freedom when…
As technology continues to evolve, many companies are asking themselves how customers can experience their…
Current and interesting news from Schaere
can be found on our social channels..