Premium coffee quality and compact design for small requirements, available for the first time online
With immediate effect, WMF Professional Coffee Machines offers an economically attractive solution for companies which brew only small quantities of coffee and until now have used machines designed for end consumers. With the WMF 950 S, the premium manufacturer is adding to its portfolio the first fully automatic coffee machine for small requirements. Designed for an average daily capacity of up to 50 cups, this robust, fully automatic machine offers finest coffee-milk specialities in the entry-level segment. Moreover, with its latest development, WMF is also striking out in new directions in Sales, After-Sales and Service: Customers from Germany can easily and conveniently order the pre-configured device on the WMF 950 S website via an online shop. Internationally based companies use a contact form that they can access with just a few clicks on the homepage. After delivery, comprehensive, multilingual handling videos provide support for setting up, using and cleaning the machine. If customer service is ever needed, telephone support is available or the customer simply sends the unit to the service partner.
Restaurants, canteens and hotel buffets or heavily frequented bakeries and convenience stores are not the only places where people want delicious coffee. Small businesses, shops and start-ups also appreciate the delights of high-quality coffee specialities. The same applies to the operators of new, agile business concepts such as co-working spaces, pop-up-stores or mobile conference catering. Nevertheless, there are differences – for example the smaller amounts of coffee required and the lower investment capacity. Smaller companies also often prefer turnkey solutions which can be ordered any time and anywhere and are easy to install. WMF is now meeting these requirements with its new WMF 950 S coffee machine, closing the gap between classic consumer appliances and commercial coffee machine technology – but without compromising on reliability, professionalism, convenience and coffee quality.
A well thought-out machine concept for premium coffee quality
So that companies can order the new WMF 950 S conveniently and above all simply online, the device offers a preconfigured set of tried and tested machine functions for professional use in small businesses, offices etc. Its key features include a removable and lockable bean hopper (750 grammes) and a dependable milk system for both warm milk and finest foam. A separate manual insert for a further powdered coffee makes for added diversity.
The 7-inch LCD touch-screen display allows intuitive navigation through all functions and settings, while the machine is supplied with 21 delicious preconfigured recipes. It goes without saying that these can be adapted to suit personal taste and that further recipes, including pictures, can be added. A height adjustable beverage spout and a barista button for varying the coffee strength rounds off the model. Added convenience: A regulator allows you to change the filling volume, making it easier to produce the perfect coffee serving when using different cups and mugs.
These inner machine features allow customers to realise their own individual, high-quality coffee concepts effortlessly. And thanks to its very lean dimensions (30.3 x 52.8 x 56.2 x centimetres WxDxH), an empty weight of only 20 kilos and an easily removable water tank, the WMF 950 S is also suitable for mobile use. Moreover, all necessary connection materials for operation with a fixed water supply are included.
Top marks for operation and hygiene
The everyday handling of the WMF 950 S is convenient: The bean hopper can be completely removed for cleaning – without the need to remove the beans first. The patented Click&Clean system ensures hygienic and efficient care of the milk system. The milk hose is connected to the decentralised hot water spout of the coffee machine, and the cleaning program starts automatically when the Off button is pressed. The machine then automatically rinses the entire milk path from the connecting tube to the foamer spout. System cleaning using a cleaning tablet is only necessary after 250 brewing cycles or seven days. And further functions ensure fault-free operation of the machine: For example, a sensor monitors the correct positioning of the 2-litre drip tray, preventing it from overflowing.
Ordered and installed with just a few clicks
With the new WMF 950 S, the path to perfect coffee enjoyment couldn't be simpler: Full details of the new entry-level model, summarised and easy to understand, are available on a separate online website (www.wmf-950s.com). Thanks to its preconfigured design, the machine can be ordered conveniently online with just a few clicks. Customers from Germany can use the integrated online shop, while international customers can use the English contact form. Installing the WMF 950 S is also pleasingly intuitive and convenient: An integrated start-up program guides the customer through all necessary settings on first switch-on. In addition, in a separate area, the website offers various how-to videos explaining all operating steps and user tasks – from installation and handling of the machine right through to cleaning, descaling and customer service.
Further information:
WMF GmbH
Mirjam Sauter
Global Communication & Content Manager
GBU Professional Coffee Machines
WMF Platz 1 – D-73312 Geislingen
Tel.: +49 73 31 25 7314
cerffr.cpz@jzs.pbz – https://www.wmf.com
Press and public relations:
WMF Pressebüro
c/o Press'n'Relations GmbH
Monika Nyendick
Magirusstraße 33 – D-89077 Ulm
Tel.: +49 731 96287-30
jzs@cerff-a-eryngvbaf.qr
https://www.press-n-relations.de
About WMF
WMF, which is short for Württembergische Metallwarenfabrik, is a leading premium supplier of household products, professional coffee machines and hotel equipment. WMF stands for innovation based on tradition and convinces with development and design "Made in Germany". Under the brand names WMF, Silit and Kaiser, the company offers products for preparation, cooking, food, beverages and baking for home use, while business customers, in particular from the restaurant and hotel industry, can choose from product lines for the preparation of coffee, the perfectly laid table and buffet under the brand names WMF, Schaerer, Curtis and Hepp. WMF products are available in more than 120 countries, and the company has over 6000 employees. In Germany, Austria and Switzerland, but also in the rest of Europe and worldwide, for example in China, WMF operates a total of around 350 own stores. The company was founded in Geislingen an der Steige in 1853 and became part of the French SEK Group at the end of 2016.
Further information under www.wmf.com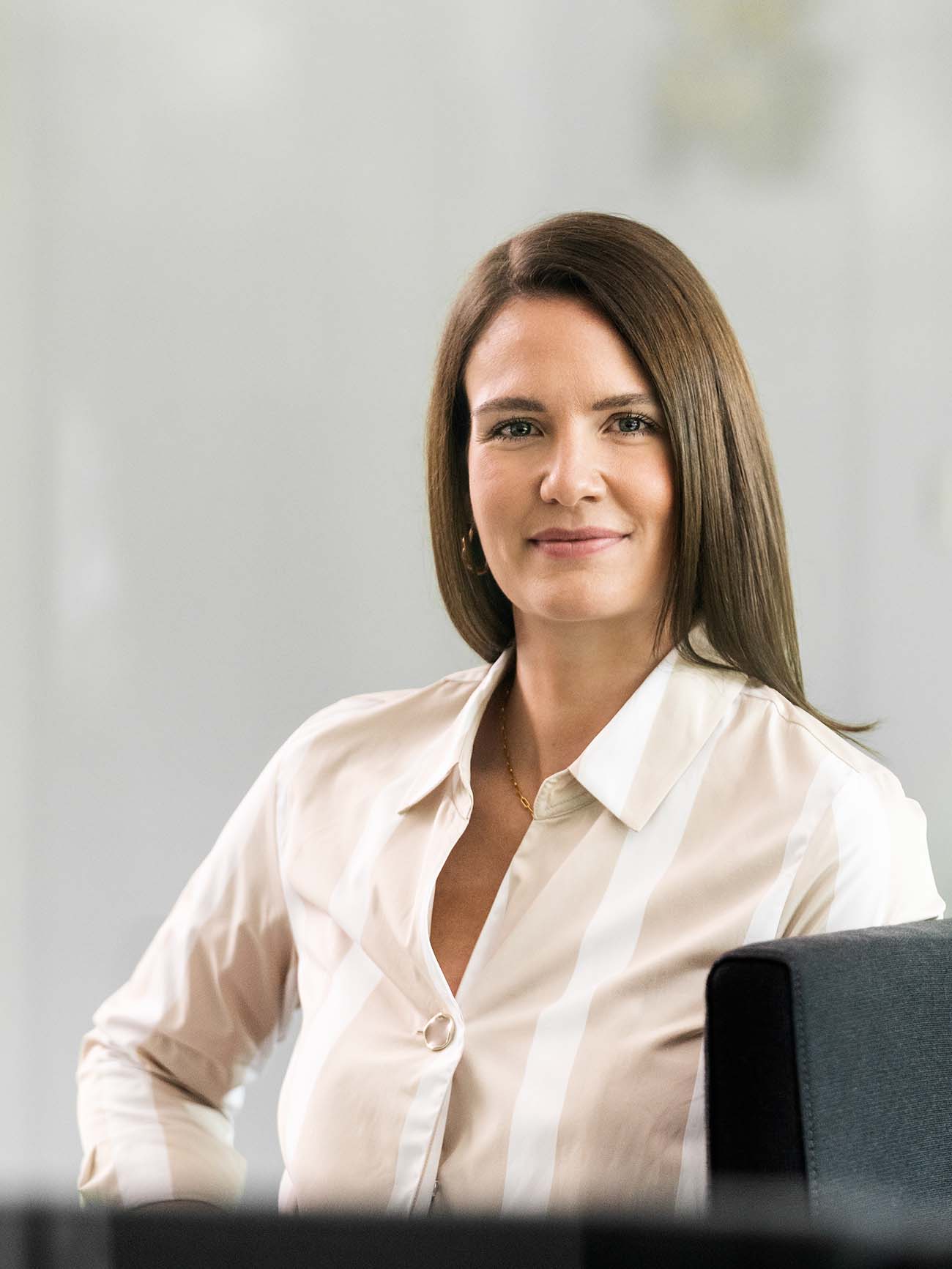 WMF Professional Coffee Machines
WMF Professional Coffee Machines and vly enter into a partnership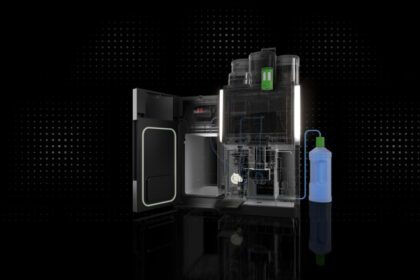 The most important characteristics of a WMF coffee machine include premium beverage quality, process reliability and performance. In order to ensure that these success factors are reflected not only in the operation of the machine, but also in its cleaning processes, WMF Professional Coffee Machines is launching "WMF AutoClean" – the industry's first fully automatic solution for cleaning.
Geislingen/Steige - Available as an option with the fully automatic coffee machines WMF 5000 S+ and WMF 1500 S+ the Cup Sensor recognises the cup placed on the drip tray, moving the automatic spout to precisely the right distance above it.