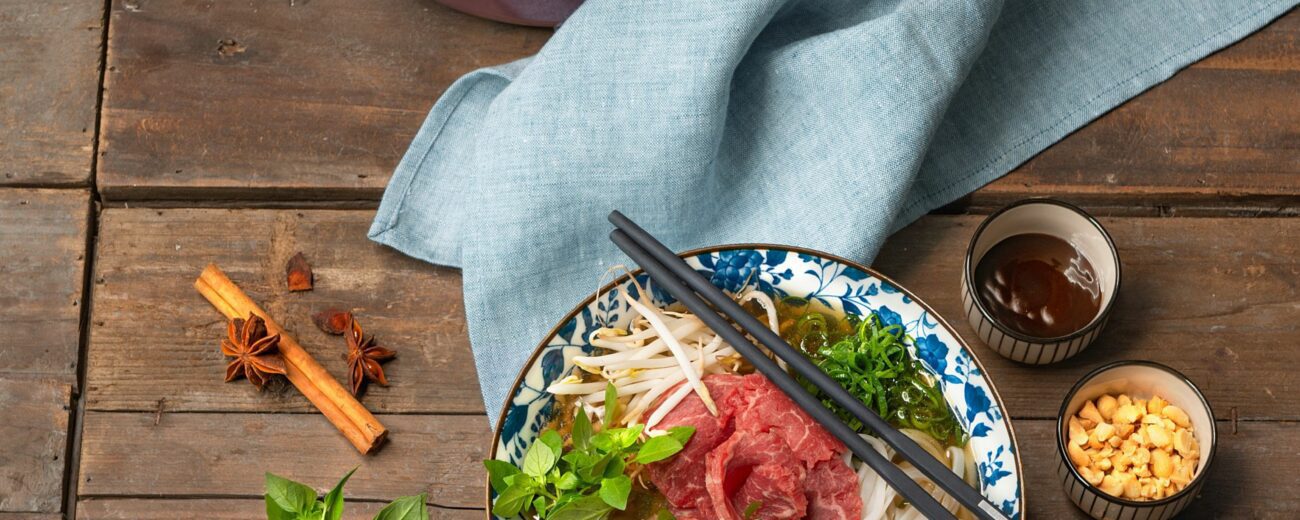 WMF adds modern pressure cookers to its innovative Fusiontec range
Healthy hedonism – pleasure and enjoyment in balance
It's not actually difficult to have a good and balanced diet. One smart choice that helps is the pressure cooker – a true kitchen classic for steaming-hot food and the occasional pleasant surprise. For example, a pressure cooker is great for making Vietnamese Pho Bo with beef and saves time and energy in the process. And there are health benefits, too: food prepared in a pressure cooker retains much of its vitamin and nutritional content. With the launch of the WMF Fusiontec Perfect and Fusiontec Perfect Premium, WMF is not only adding two state-of-the-art pressure cookers to its Fusiontec cookware range, but also sending a clear message about Germany as a top industrial location. That's because both products are made in Germany and are certified by the German TÜV technical service corporation. Each model is available in classic black and trendy rose quartz.
Streetfood festivals, jam-packed food markets and a major boom in small speciality stores – eating together and searching for culinary inspiration have been huge global trends for many years. But the real skill is in finding the ideal combination of ingredients, the right portion sizes and the best eating habits. Say hello to healthy hedonism! The next big trend in healthy eating is all about combining fresh and balanced ingredients at regular meal times. The upside? The focus is no longer on "What am I allowed to eat?" but rather on "What is good for my body?". Despite principles like the 10in2 diet or intermittent fasting, healthy hedonism is about fun and positive taste sensations, variety and fresh quality ingredients. Anything goes, and nothing is a must.
Outstanding technology, easy operation: the WMF Fusiontec Perfect
Classic design coupled with impressive functionality – these are the hallmarks of the WMF Fusiontec Perfect. The pressure cooker has two cooking levels, which are clearly displayed on the lid. A practical interior scale allows liquids to be measured easily and accurately. Opening and closing is just as easy with the cooker's handy slider. Thanks to the use of Fusiontec material, the pressure cooker is suitable for any hob type, including induction.