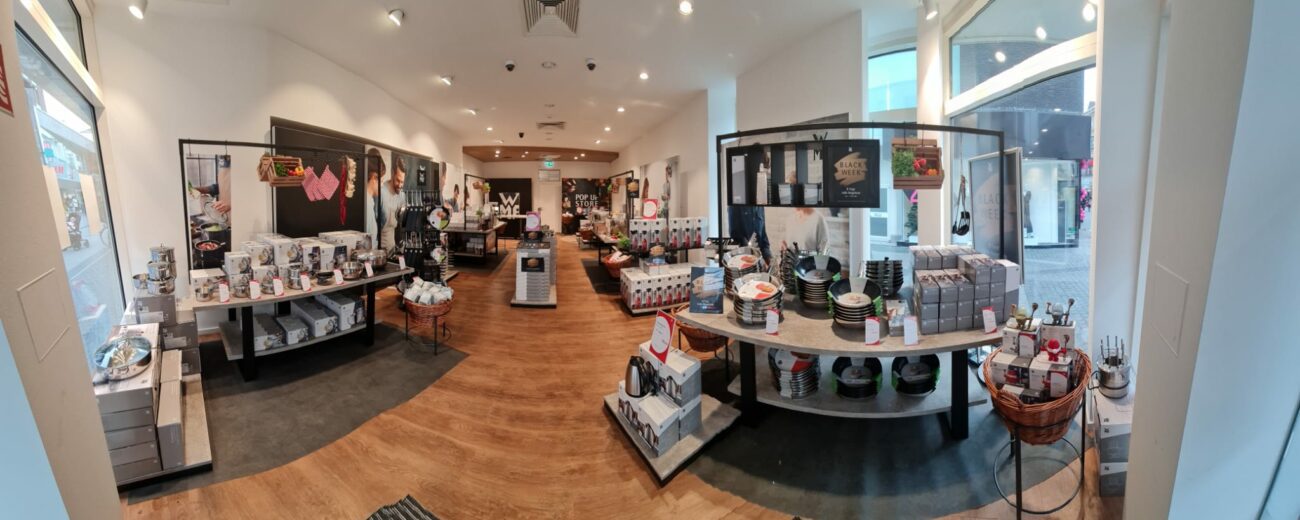 Geislingen/Steige – On November 20th, the new WMF pop-up store opened in a central location in downtown Krefeld. A motivated team of five is looking forward to welcoming customers to the clearly arranged 86 m2 store in time for the Christmas business.
The small, beautifully furnished and well-stocked WMF pop-up store in the centrally located Hochstraße 103, a main shopping street in Krefeld, was set up and ready for customers in just a few days. After a long "WMF absence" in Krefeld, the five-person team is looking forward to welcoming customers to the store with the best advice and service right on time for the Christmas business. The temporary store concept is expected to be open for customers until the end of April 2022.
To mark the opening, there is a 15% discount on the entire range until December 24th as well as great opening offers.
"We are delighted to have this opportunity to present WMF in Krefeld with a pop-up store and we received a warm welcome from the surrounding shop owners. We are also happy about the enthusiastic support we have received, and we are currently still looking for temporary workers," says store manager Alma Lenz.
About WMF
WMF, short for Württembergische Metallwarenfabrik, is a leading premium supplier of household products, professional coffee machines and hotel equipment. WMF stands for innovation from tradition and never fails to impress thanks to development and design "Made in Germany".
Under the WMF, Silit and Kaiser brands, the company offers products for use at home for preparing, cooking, eating, drinking and baking. Business customers, especially from the catering and hotel industry, can choose from a range of products for coffee preparation, table setting and buffets under the WMF, Schaerer, Curtis and Hepp brands.
WMF is represented with its products in over 120 countries and has more than 6000 employees. WMF has a total of around 350 of its own shops in Germany, Austria and Switzerland, but also in the rest of Europe and worldwide, such as in China for example. Founded in Geislingen an der Steige in 1853, the company has been part of the French Groupe SEB since the end of 2016.
More information can be found at www.wmf.com
Company contact person:
WMF GmbH
Corinna Lägeler
Head of Corporate Communications
Telephone +49 7331 25 8597
cerffr@jzs.qr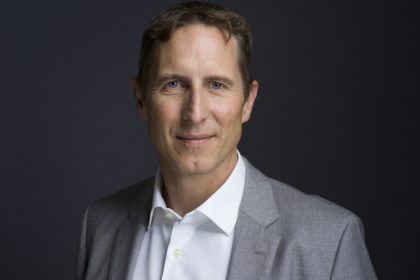 With effect from June 01, Carsten Kulcke (54) will take over the leadership of the Global Business Unit Hotel as General Manager and thus the function of Managing Director of proHeq GmbH. In this position he will report directly to Oliver Kastalio, CEO of WMF GmbH.
A traditional German dish or a barbecue in a relaxed atmosphere with family seated around a beautifully laid table – this is what Germans love most when it comes to eating together. This is the conclusion of a survey conducted by market research company YouGov on behalf of WMF, a leading premium supplier of household products. According to the survey, the majority of Germans cook from fresh at least three to four times a week and enjoy inviting people to eat together for various occasions.
WMF GmbH, a leading premium supplier of household products, professional coffee machines and hotel equipment, has launched a new corporate website. In a simple and clear design, the new website offers comprehensive and user-friendly information about the company and its brands. The new website was realised in cooperation with Panama Werbeagentur GmbH from Stuttgart and the IT integrator it.x informationssysteme gmbh from Constance, who is responsible for the technical implementation.